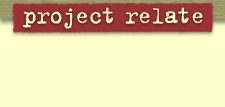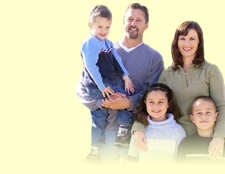 Caring for the Caregiver

What is a caregiver, and what challenges do they face?
Caregivers are those who care for a mentally ill family member or friend. This kind of care can come in many forms, from living with the person to simply being an open ear and a support for their loved one.

Those who care about a family member or friend with mental illness often find themselves feeling frustrated, overwhelmed – even angry. These are all signs of burnout. Other signs of being overwrought with stress from dealing with a mentally ill loved one include physical, emotional, and mental exhaustion. Without taking measure to care for themselves, caregivers may end up themselves having to cope with stress, anxiety and depression.

Guilt is also a common problem for caregivers – the guilt that comes from using their energy to take care of themselves. The irony is that caretakers must take care of themselves or they will not be able to be a support system to their mentally ill loved one.

What are the symptoms of caregiver burnout?

 

Withdrawal from friends, family, and other loved ones
Loss of interest in activities previously enjoyed
Feeling blue, irritable, hopeless, and helpless
Changes in appetite, weight, or both
Changes in sleep patterns
Getting sick more often
Feelings of wanting to hurt yourself or the person for whom you are caring
Emotional and physical exhaustion
Irritability


How can a caregiver prevent burnout?

Find someone you trust -- such as a friend, co-worker, or neighbor -- to talk to about your feelings and frustrations.
Set realistic goals, accept that you may need help with caregiving, and turn to others for help with some tasks.
Be realistic about your loved one's disease, especially if it is a progressive disease such
Don't forget about yourself because you're too busy caring for someone else. Set aside time for yourself, even if it's just an hour or two. Remember, taking care of yourself is not a luxury. It is an absolute necessity for caregivers.
Talk to a professional. Most therapists, social workers, and clergy members are trained to counsel individuals dealing with a wide range of physical and emotional issues.
Take advantage of respite care services. Respite care provides a temporary break for caregivers. This can range from a few hours of in-home care to a short stay in a nursing home or assisted living facility.
Know your limits and do a "reality-check" of your personal situation. Recognize and accept your potential for caregiver burnout.
Educate yourself. The more you know about the illness, the more effective you will be in caring for the person with the illness.
Develop new tools for coping. Remember to lighten up and accentuate the positive. Use humor to help deal with everyday stresses.
Stay healthy by eating right and getting plenty of exercise and sleep.
Accept your feelings. Having negative feelings -- such as frustration or anger -- about your responsibilities or the person for whom you are caring is normal. It does not mean you are a bad person or a bad caregiver.
Join a caregiver support group. Sharing your feelings and experiences with others in the same situation can help you manage stress, locate helpful resources, and reduce feelings of frustration and isolation.