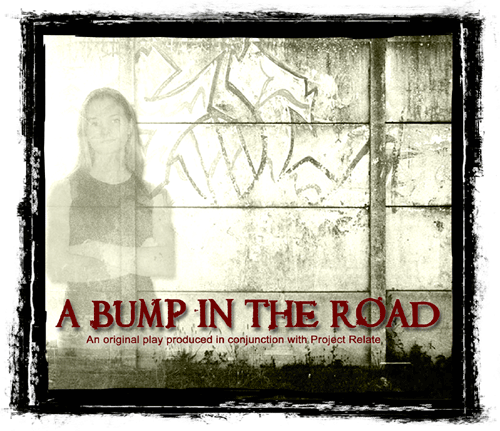 "Life is a journey and mental disorders are just a bump in the road."
- Papillion-La Vista South High School,
Play Production Class 2004/2005 and 2005/2006

A Bump In the Road is a play which aims to increase the awareness and understanding of mental illness amongst High School students.
Through a series of vignettes and visual effects, mental health topics such as teen suicide, depression, anorexia, post-traumatic stress disorder, schizophrenia, and bi-polar disorder are realistically depicted with a focus on understanding, treatment, and recovery.
A Bump In the Road emphasizes that mental illness affects everyday people, stresses that mental illness is not a personal or moral weakness, and provides hope that with appropriate treatment, those suffering from mental illnesses may lead productive lives.
The play not only benefits students, but further educates parents, teachers, coaches, administrators, and the community at large about the issues surrounding mental illness and its impact on teenagers.
Developed in cooperation with Project Relate, the play was originally written and produced by the Play Production Class of Papillion-La Vista South High School in Papillion, Nebraska.